Quad Safari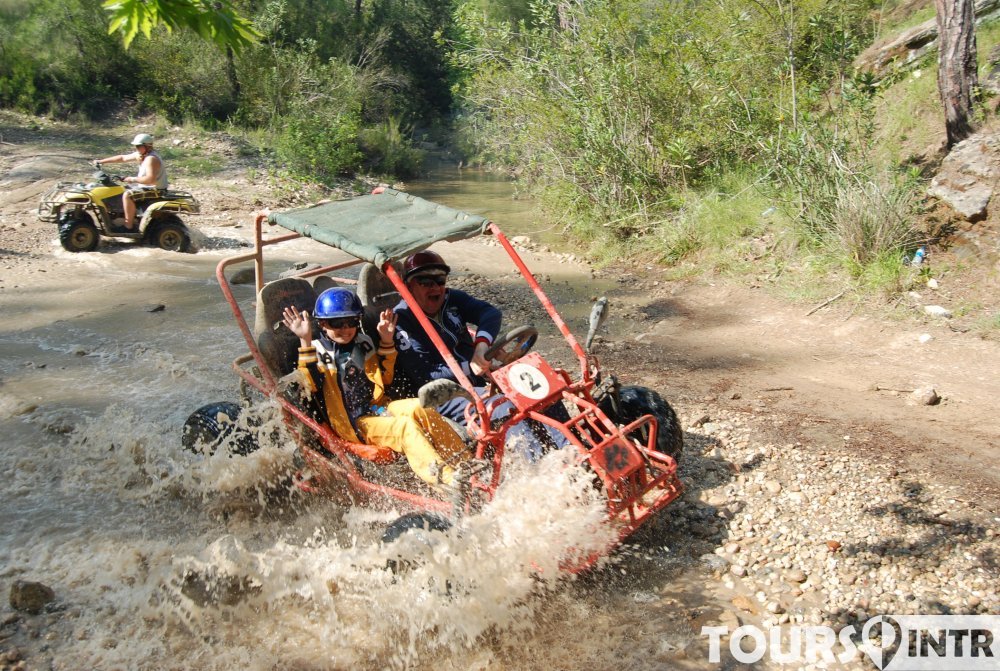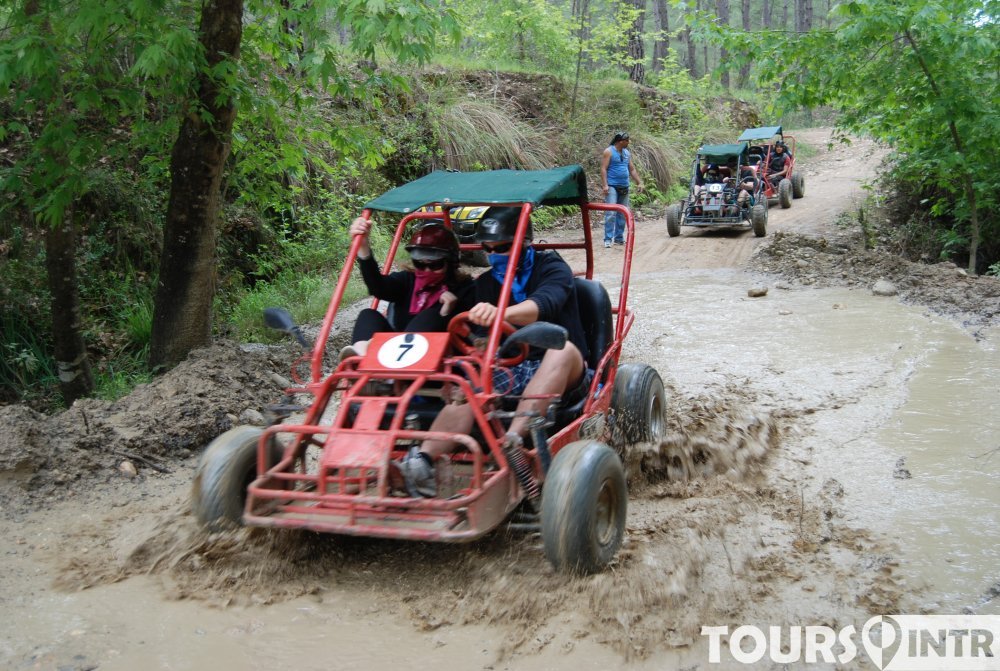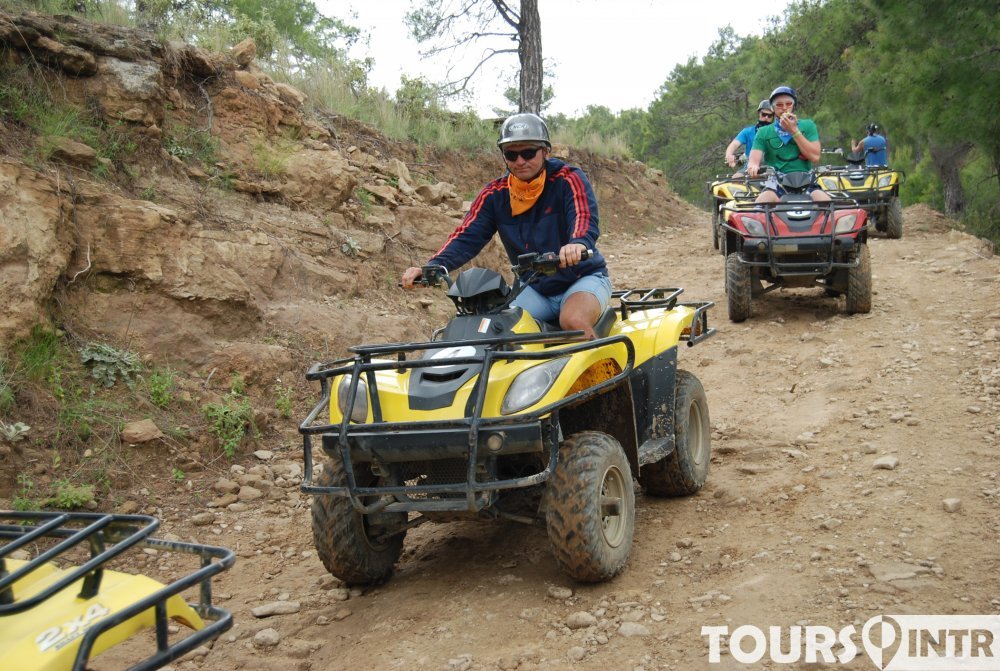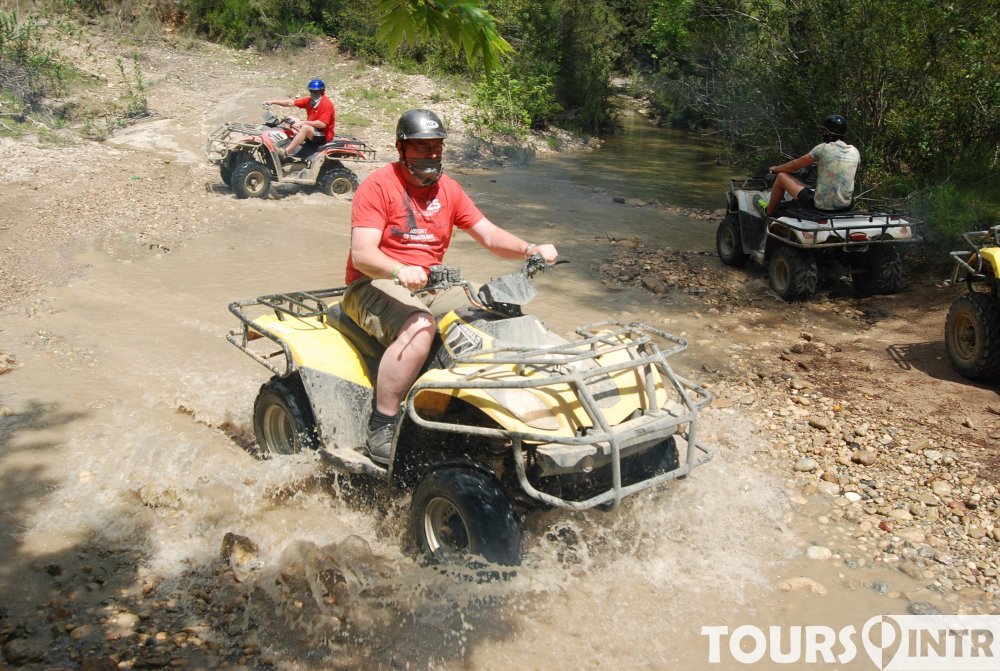 Doing something exceptional on holiday? Quad Safari Tour is an amazing way to explore nature at its best.
Services Not Included
Your Personal Expenditures
Beverages
experiences
explanation
Our company is about giving people fun and excitement when they come to Turkey on vacation. Manavgat is located on the river bank next to the famous waterfalls bordered by the Taurus Mountains in the north of the Side region. Free yourself from the rowdy bars and restaurants of seaside resorts, and after a quad bike tour, whether you are a beginner or a long-time quad, you will feel really excited and invigorated.
Tours depart from our quad center in Bucakşeyhler Village and usually start at 8.30, 10.30 and 13.30 three (3) times a day. The tour lasts about. two (2) hours, not including the round-trip transfer time to the hotel. However, you will be picked up from your hotel by our transfer buses at an appropriate time before each tour. We are centrally located from our base and can be accessed from all over Side, Manavgat, Belek, Kızılot, Çenger and Okurcalar.
Driving Conditions
Quad drivers must be at least 16 years old.
our customers aged 10 years and over can travel in the back as a Quad or Buggy passenger.
No special clothes or shoes are required. Clothing may become muddy, dusty and/or wet.
Helmets will be issued.
Eye protection is a must.
All customers will be given a safety briefing and equipment orientation.
Those with heart, back or neck problems and pregnant women cannot attend.
Alcoholic beverages will not be allowed on our tours.
Know before you go
What You Need to Know
Quads & Buggies
Cat's Quad Safari provide some of the best quad bikes in Manavgat. Our quad bikes are robust and reliable also simple to operate with the capacity to carry two people. Before the tours starts, each rider will have a brief on safety instructions and tuition to get familar with the quads and buggies.
After a test drive you gain quad control and confidence with basic riding techniques.
This will allow the guides to assess your level and keep the group together as necessary. Our quad bikes and buggies are fully automatic, safe and easy to operate.

Tuition will include:
Familiarisation with bike and controls
Learning on basic riding techniques and manoevres
Safety awareness
Correct use of safety equipment (helmets, goggles e.t.c). To be worn at all times.
Tecnical specification of vehicles:
Before leaving riders and passengers must sign our General Terms and Conditions, as a matter of fact they should have their own travel insurance for a more guaranteed composure. European or International Health Card is advised.
Quads : 300 cc engine with 18 HP, Full automatic transmission, 240 Kg.
Buggies : 200 cc engine with 14 HP, Full automatic transmission, 270 Kg.
Price
€ 24
Tour Duration Transfer Included
Adult
2 Hours
General Information
Tour Duration Transfer Included: 2 Hours
Pax: 30
Printed or mobile tickets: Acceptable
Easy online booking: Yes
Shopping Break: No
The tour guide: Turkish, English, German, Russian
Reservation confirmation: Necessary
Tour İD: GT0009