Rafting Adventure Tour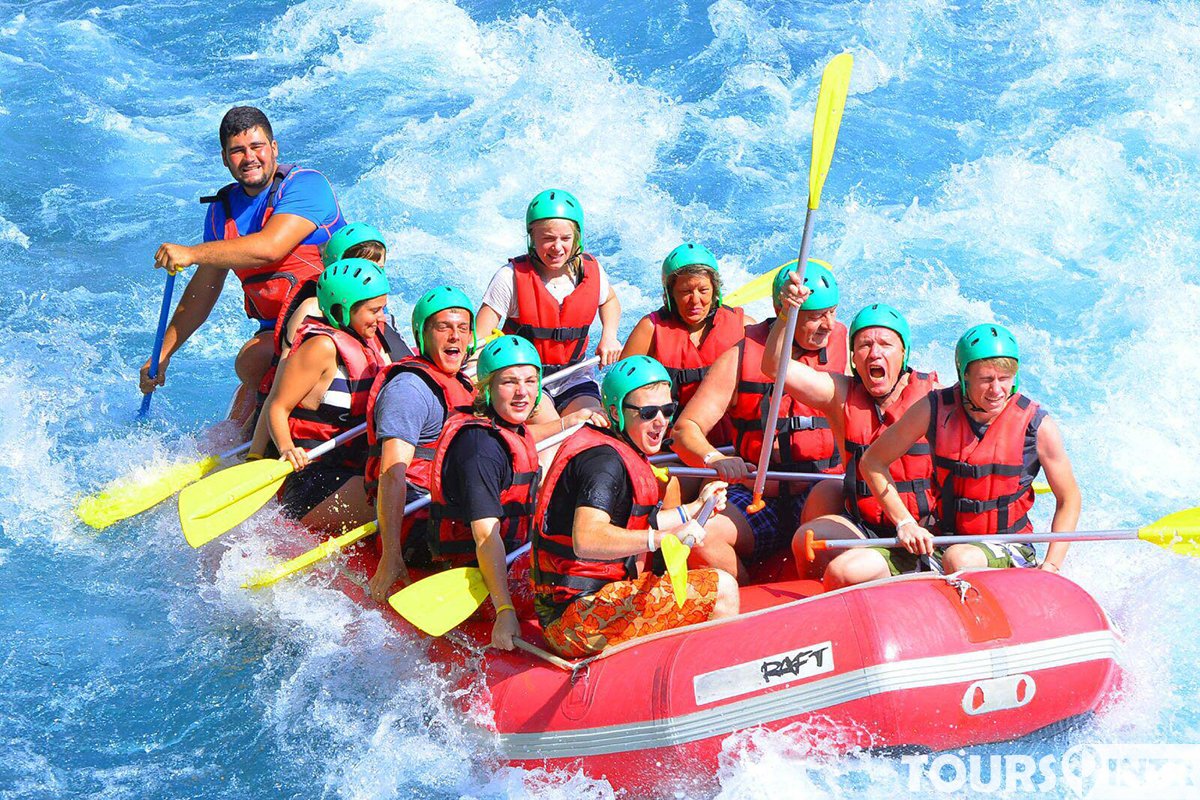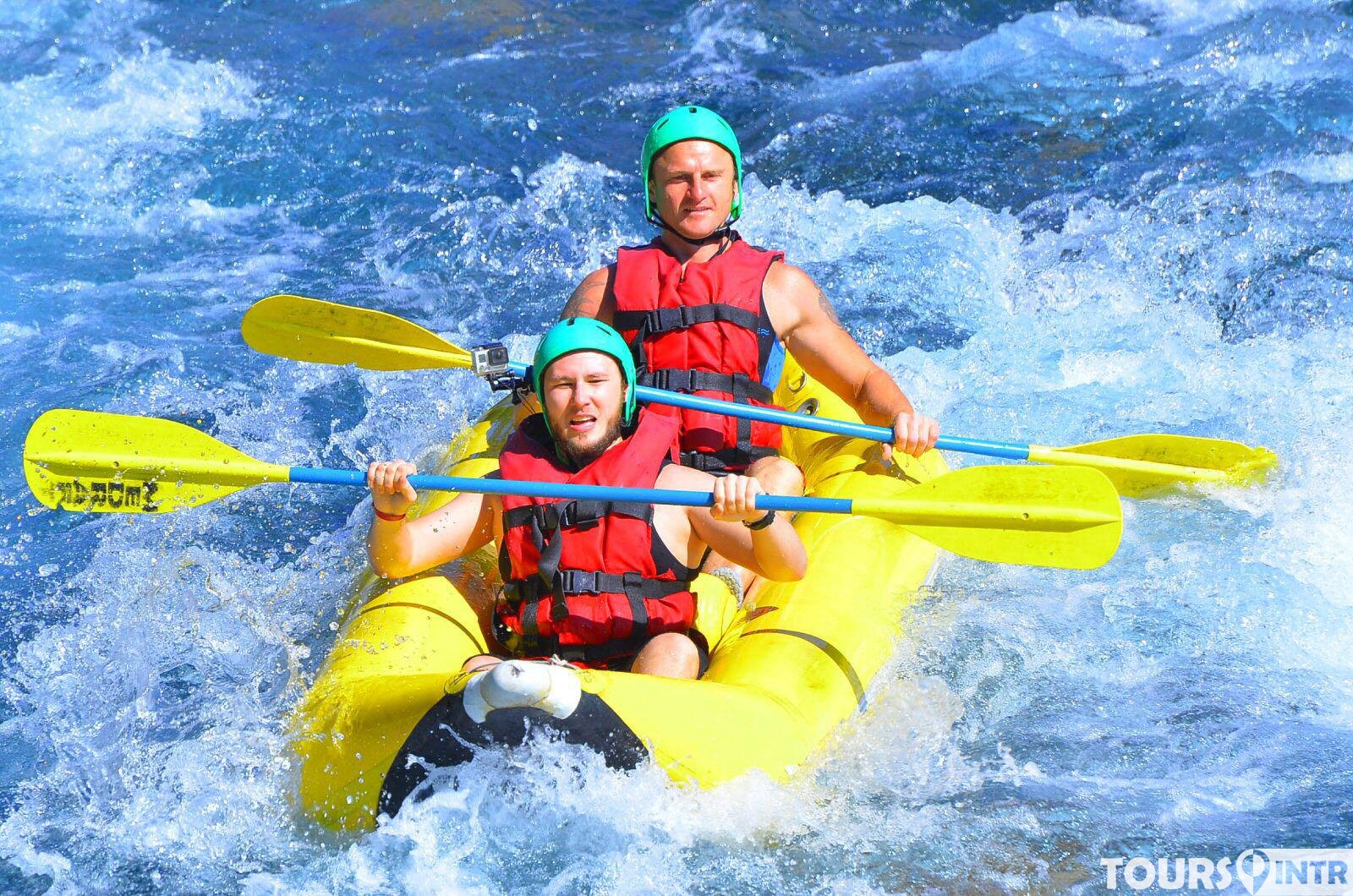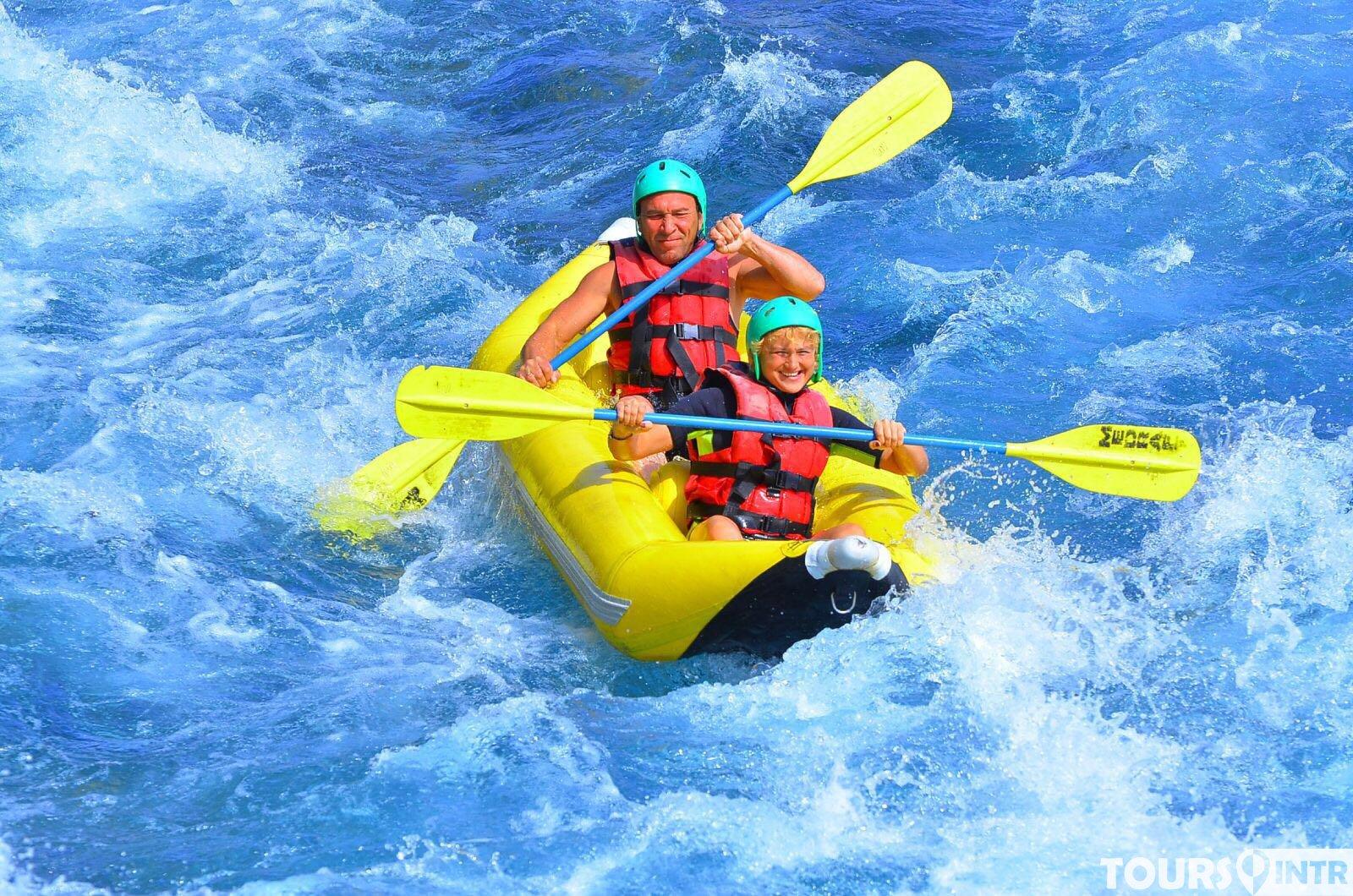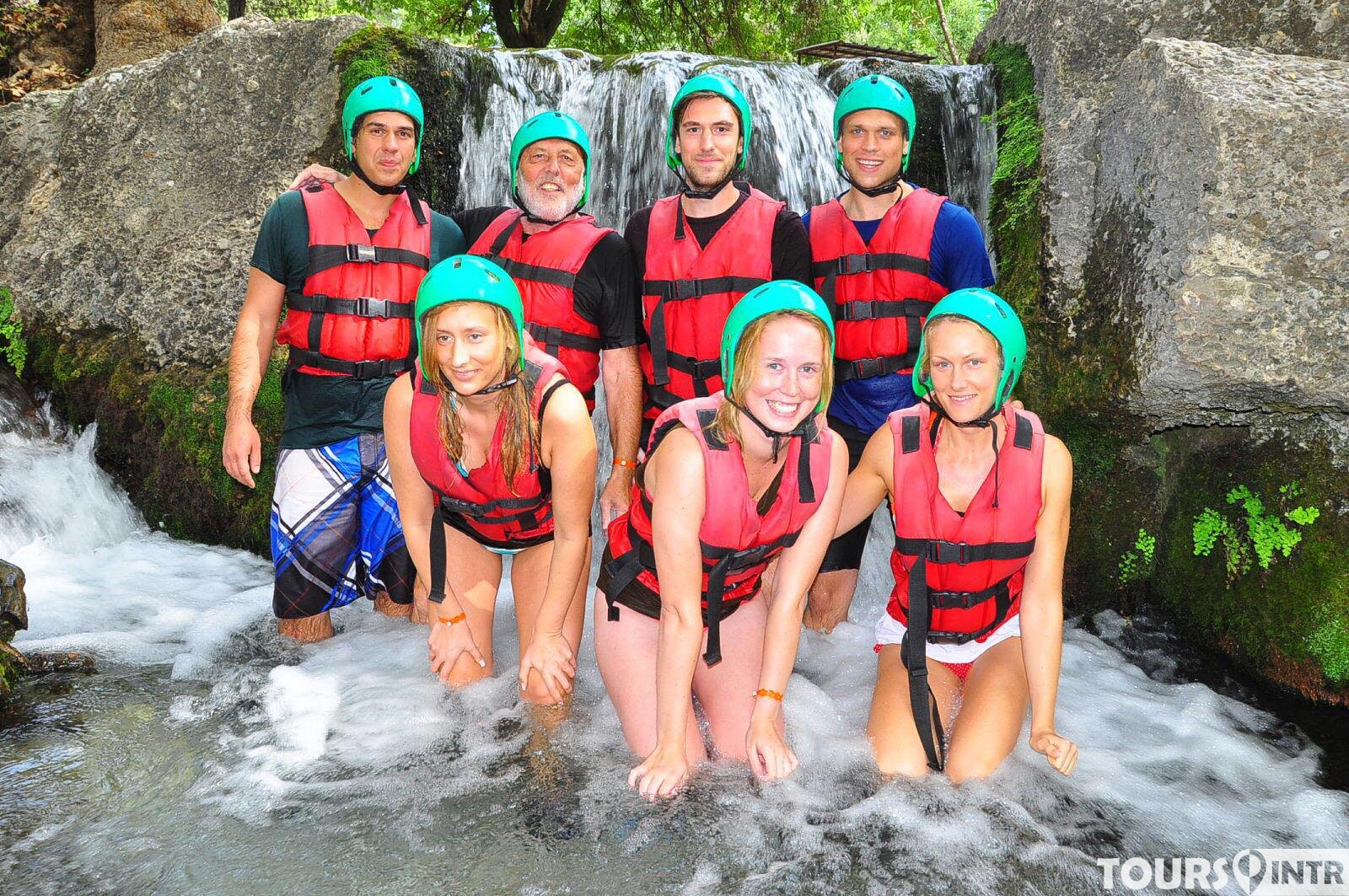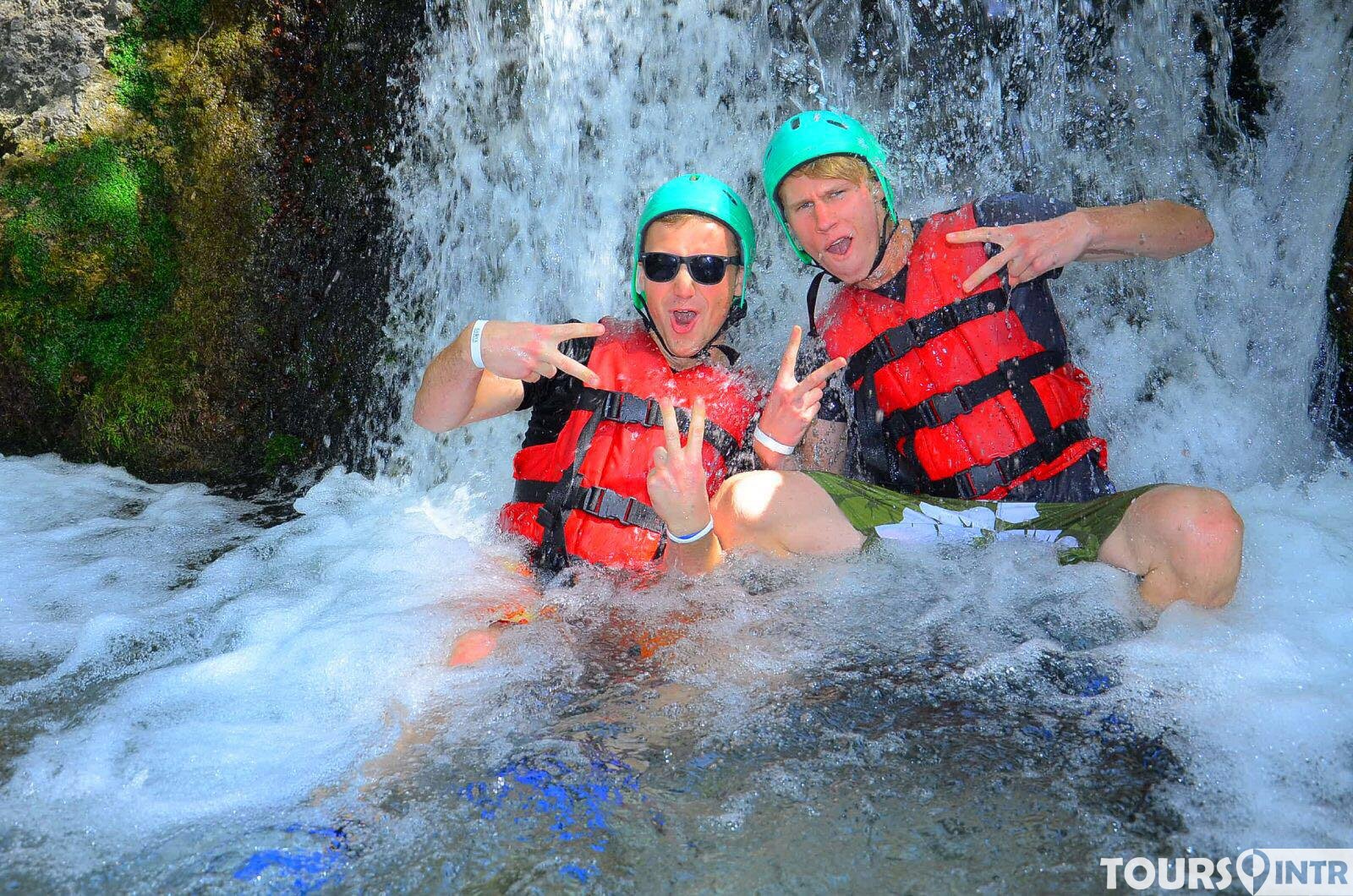 14-Kilometer Rafting Tour in a Wonderful Nature
Services Not Included
Soft drinks
Your Personal Expenditures
experiences
explanation
PROGRAM CONTENT
❖ Ensuring that guests are picked up from their hotels on time and transferred safely to our facility in Beşkonak accompanied by guides.
❖ Introducing the region and the sport of rafting to our guests who come to our facility.
❖ Informing the guests about the sport of rafting by dividing them into groups according to the languages they speak.
❖ Provide guests with the necessary equipment for rafting sports (life jacket, helmet, shovel, etc.). ensuring safety.
❖ Informing our guests about insurance policies in all languages and making insurance records of each person.
❖ Our boats have a capacity of 10 people and a max. we started our tour by dividing into groups of 8 and accompanied by professional rafting captains.
❖ Our first break in the tour is realized with our visit to Beşkonak Köprülü canyon. The duration of the first break is 20 minutes. During this break, our guests have the opportunity to take photos and swim in the cool waters in the historical köprülü canyon ❖ Our second break is located in the middle of our course. The animation entertainment that we have prepared for the guests during our second break includes the zipline activity. Our second break lasts an average of 30 minutes. The Zipline activity is extra chargeable.
❖ The rafting route, which is about 14 Km, is completed in an average of two and a half to three hours.
❖ Our last stop is our restaurant and after the guests change their clothes here, they move to the dining area on the banks of the river that is ready in our restaurant.
❖ The meal is in the form of a buffet and includes (chicken skewers, rice, pasta, salad. Food is free of charge and all kinds of drinks are extra charged.
❖ The rafting route, which is about 14 Km, is completed in an average of two and a half to three hours.
❖ Guests can obtain it from us for an extra fee after the video and photos taken during the tour are displayed after the meal. Jul:
❖ From 16:30 to dec7:30, guests return to the hotel
Know before you go
Pickup Place
ANTALYA-ALANYA-SİDE-BELEK-KEMER
What You Need to Know
Many boats and people participate in this rafting tour at the same time.
Please don't forget to take Swimsuit, Bikini, Towel, waterproof phone camera case, Hat, sunglasses and enough money.
Our tour will last 8 hours in total. Men, women and children of all ages can participate and raft easily.
Please use the safety equipment of the authorities. (Make sure to use a life jacket and helmet.)
OUR SERVICES ARE INCLUDED IN THE PRICE
❖ TRANSFER
❖ GUIDANCE SERVICE
❖ INSURANCE SERVICES
❖ LIFE JACKETS, HELMETS, SHOVELS, etc. equipment.
❖ LUNCH (CHICKEN SKEWERS, RICE, SALAD,PASTA)
❖ PARTICIPATION IN ANIMATIONS.

OUR SERVICES NOT INCLUDED IN THE PRICE
❖ PURCHASE/RENTAL OF SUITABLE SHOES FOR THE SPORT OF RAFTING
❖ ALL DRINKS.
❖ VIDEO AND PHOTO SERVICE.
❖ PARTICIPATION IN ZIPLINE ACTIVITIES.
DAYS: EVERY DAY
Price
€ 17
Tour Duration Transfer Included
Adult
8 Hours