Horse Riding Tour on the Beach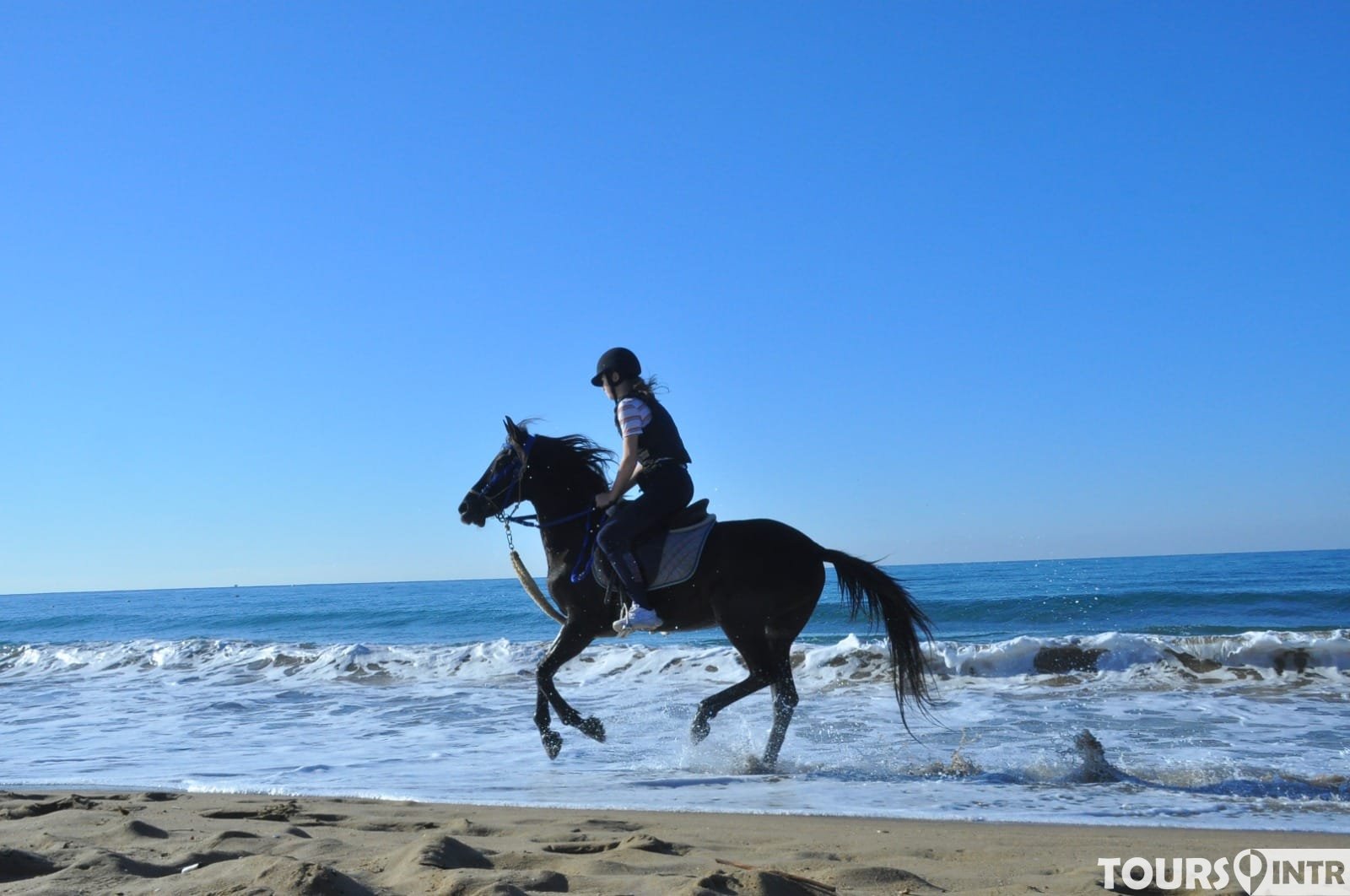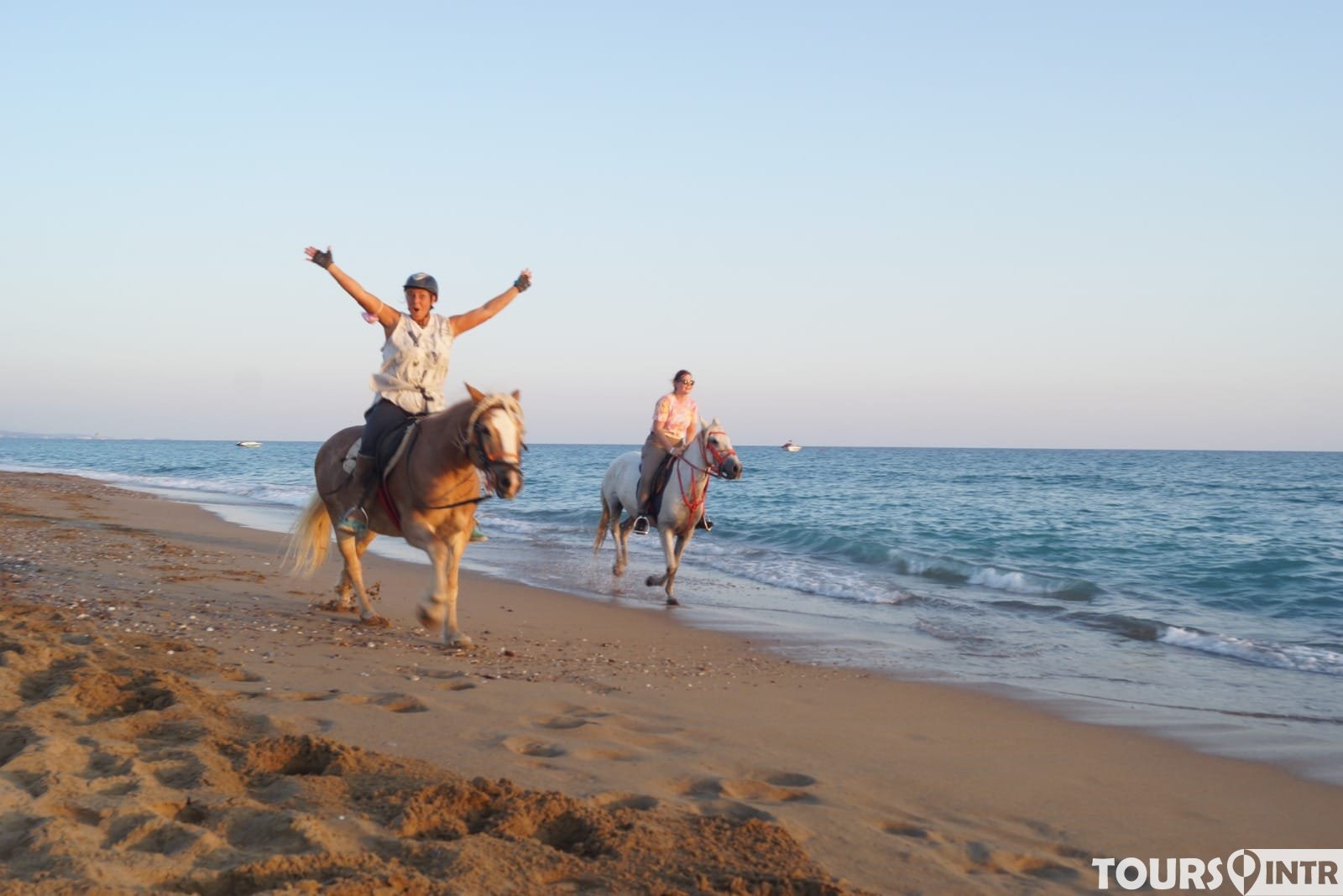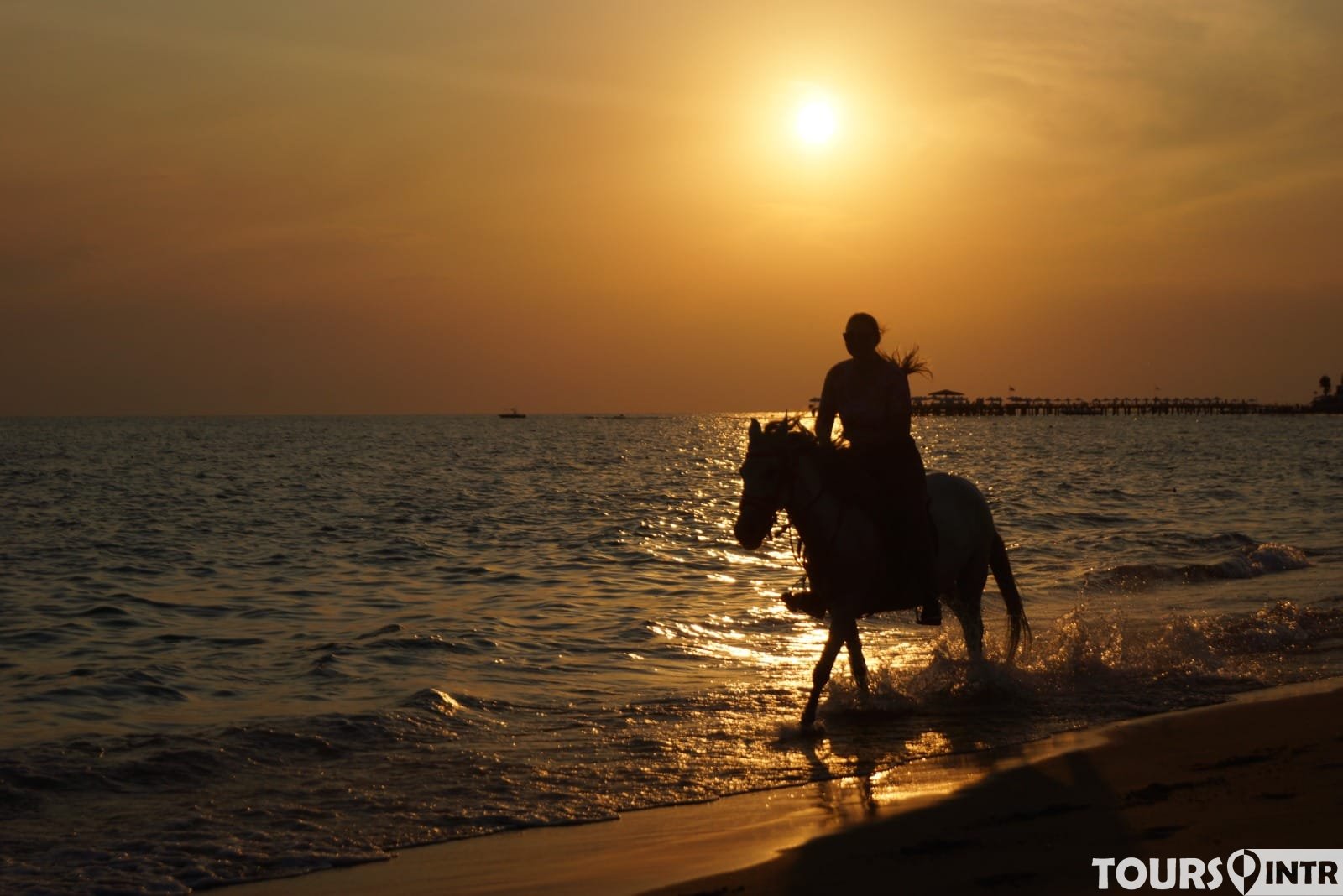 2 Hours Would you like to ride on the unique beaches of the Mediterranean?This tour is exactly as you imagined.
Services Not Included
Soft drinks
lunch
Your Personal Expenditures
experiences
explanation
Program:
We pick you up from your Hotel with our Vehicle, and take you to the nearest horse riding club, after all information and instructions are given by the authorities, we will tour the unique beaches of the Mediterranean with our Horses.
At the end of 2 hours, you will be dropped off at the hotel with our vehicle waiting for you in front of the Horse Riding Club.
Know before you go
What You Need to Know
Our tour will last about 3 hours, 2 hours of horse riding, 1 hour of pick-up and drop-off from the hotel.
Photographing and video shooting during horse riding is entirely the exchange between you and the horse riding club, it has nothing to do with our company, therefore our company cannot be held responsible for any disputes that may arise, our customers who book this tour online are deemed to have accepted this.
Please do not forget to bring your hat, glasses, swimming clothes and towel with you. Bring enough money with you for your personal expenses.
This tour is definitely not a Horse Swimming tour.
One last thing you should know is that there will always be a person from the riding club next to each horse.
Price
€ 48
Tour Duration Transfer Included
1 person Fee
2 Hours
General Information
Tour Duration Transfer Included: 2 Hours
Pax: 1
Printed or mobile tickets: Acceptable
Easy online booking: Yes
Shopping Break: No
The tour guide: Turkish, English, German, Russian
Reservation confirmation: Necessary
Tour İD: GT0005
Tour Departure Area: Side