Diving Tour from the Ancient City Side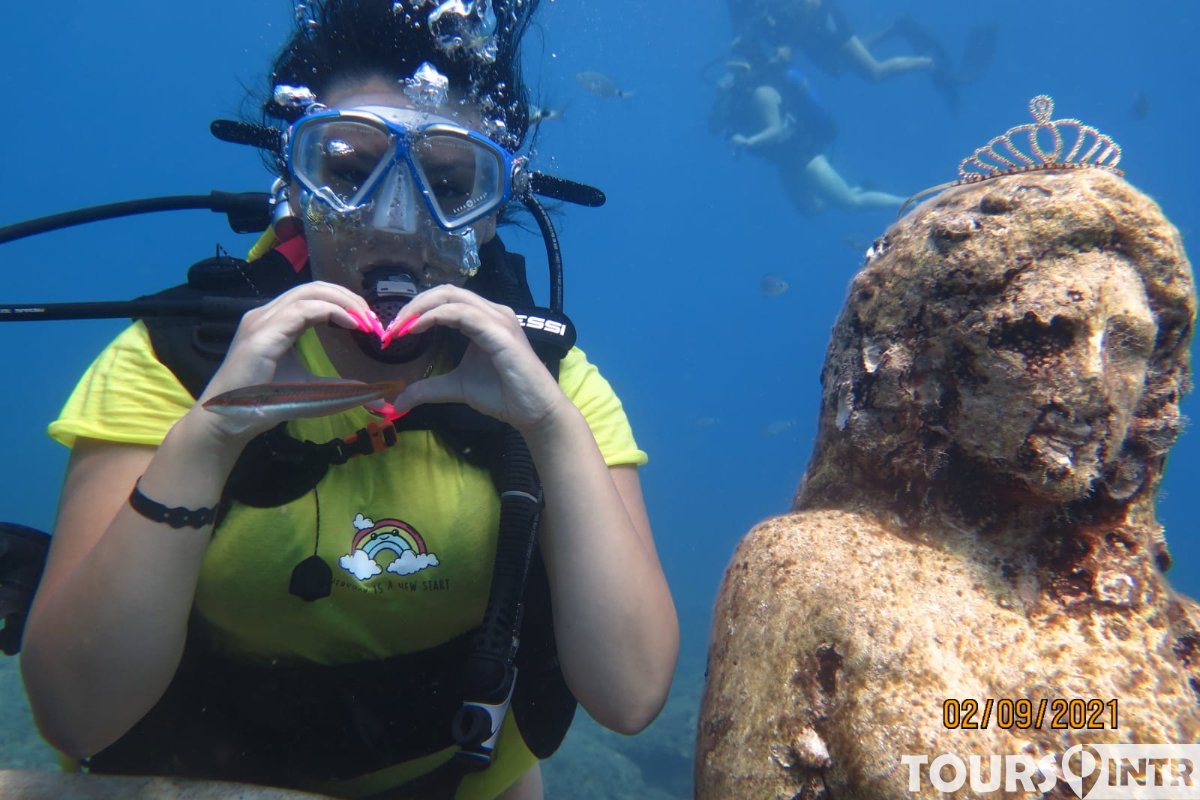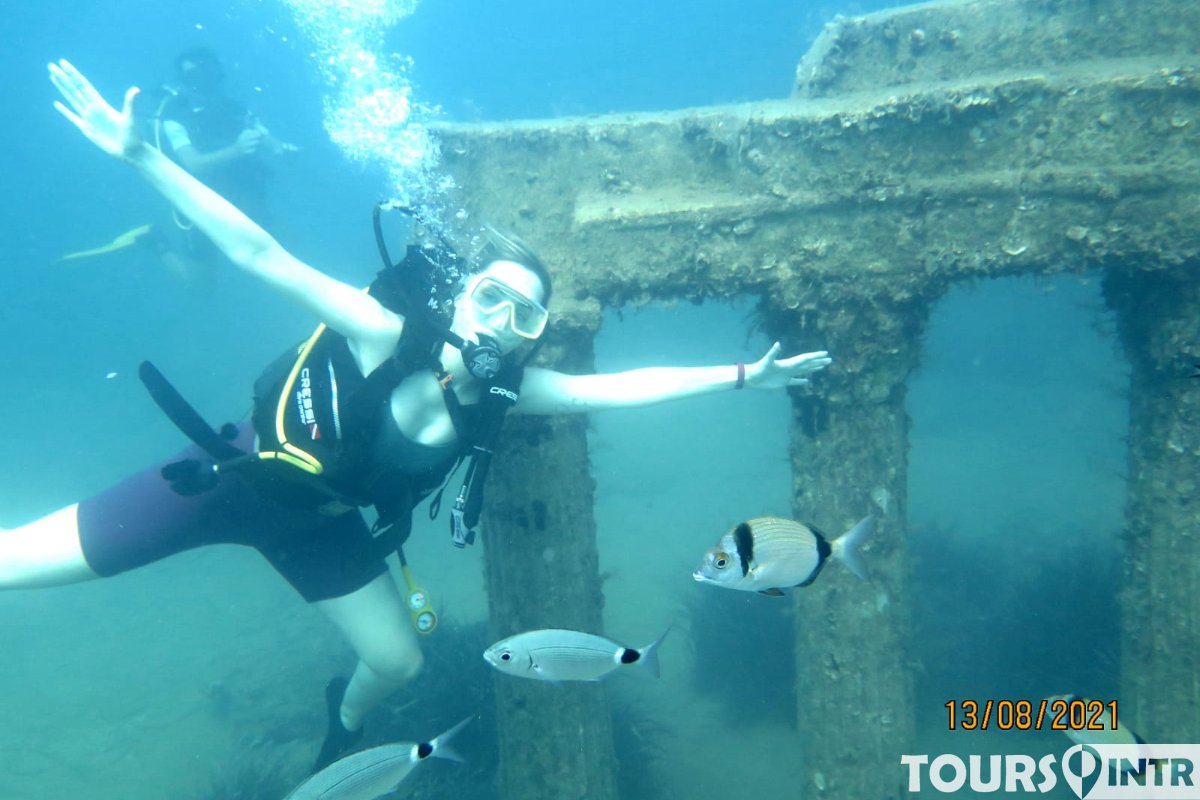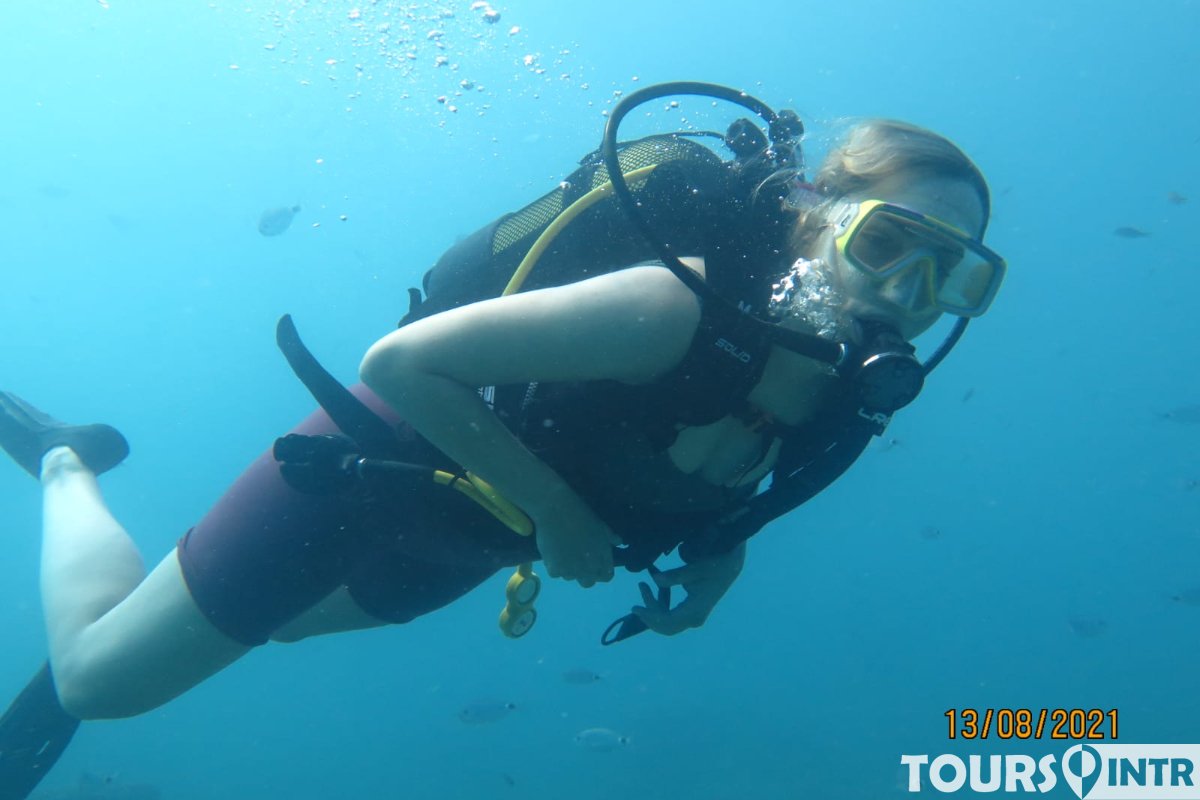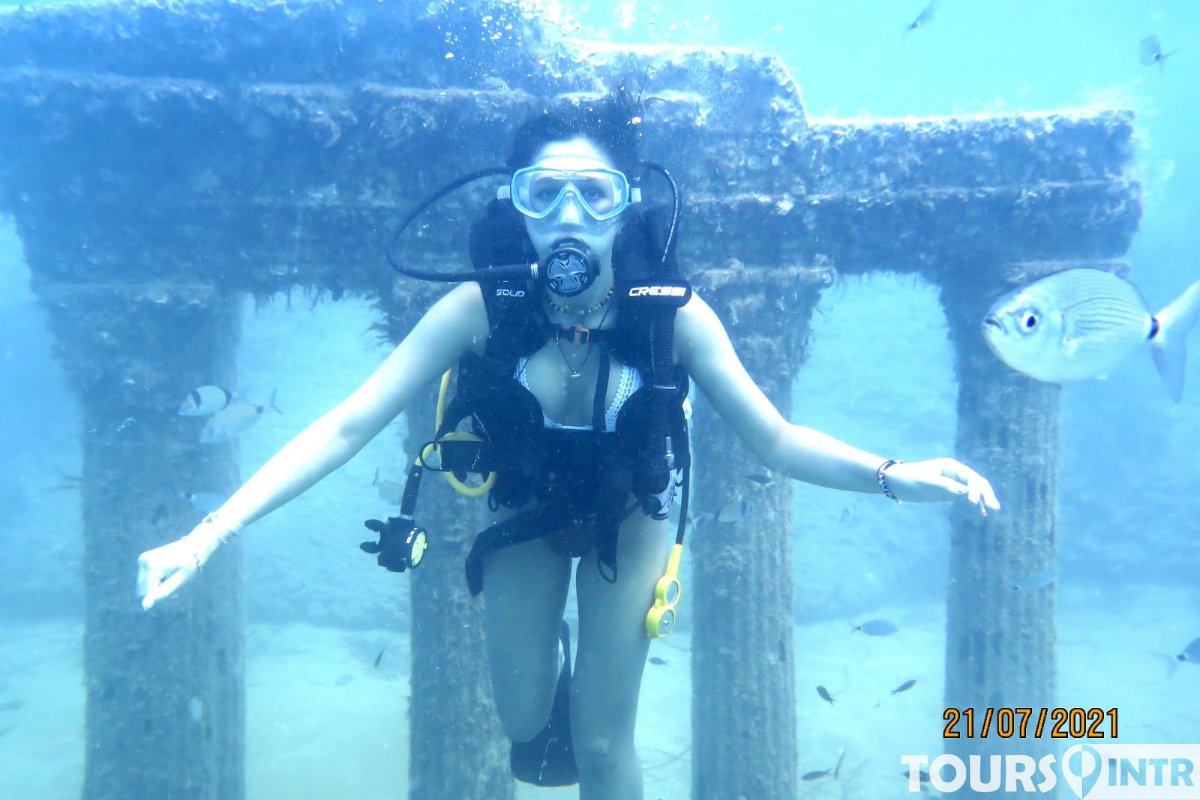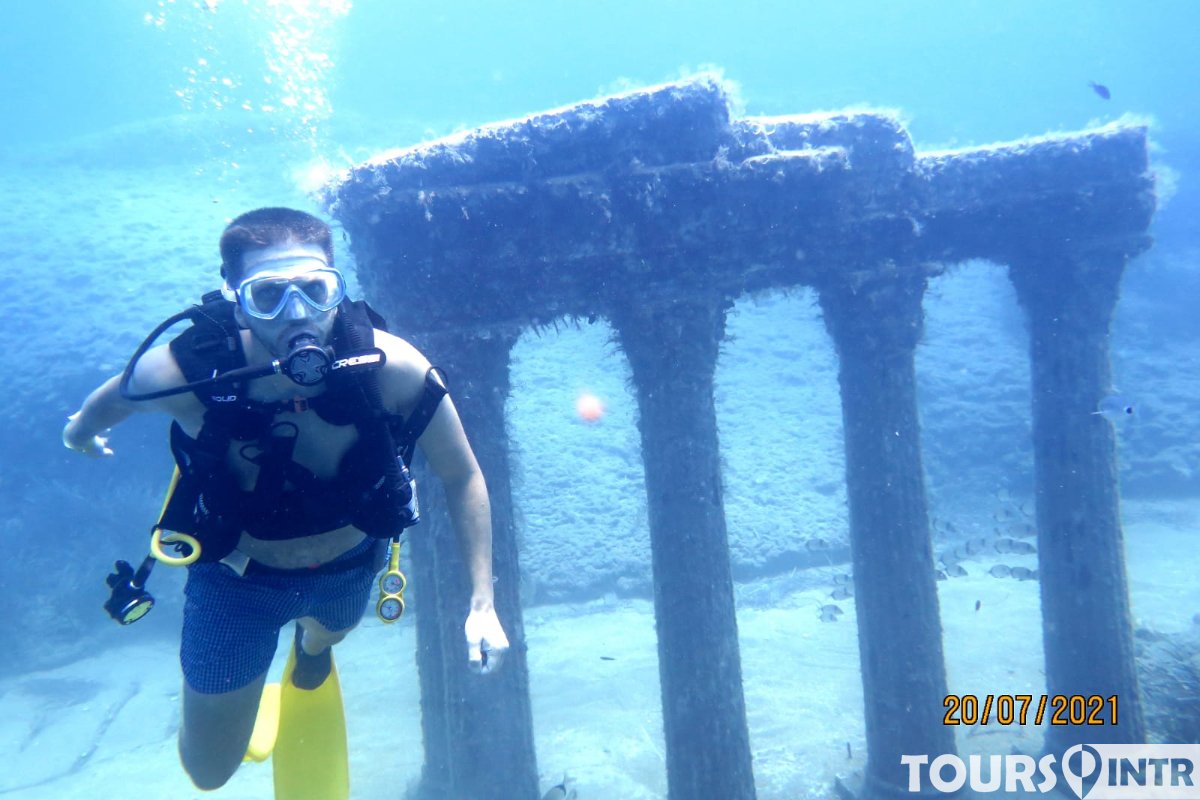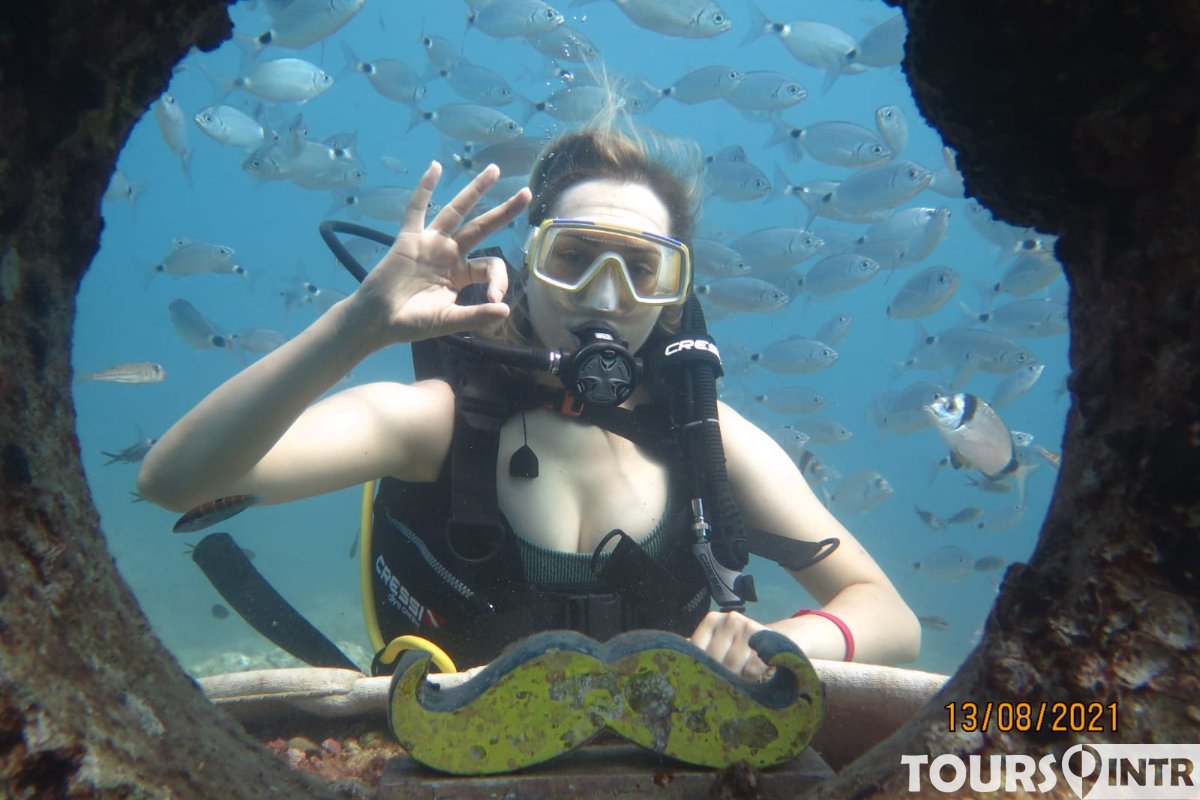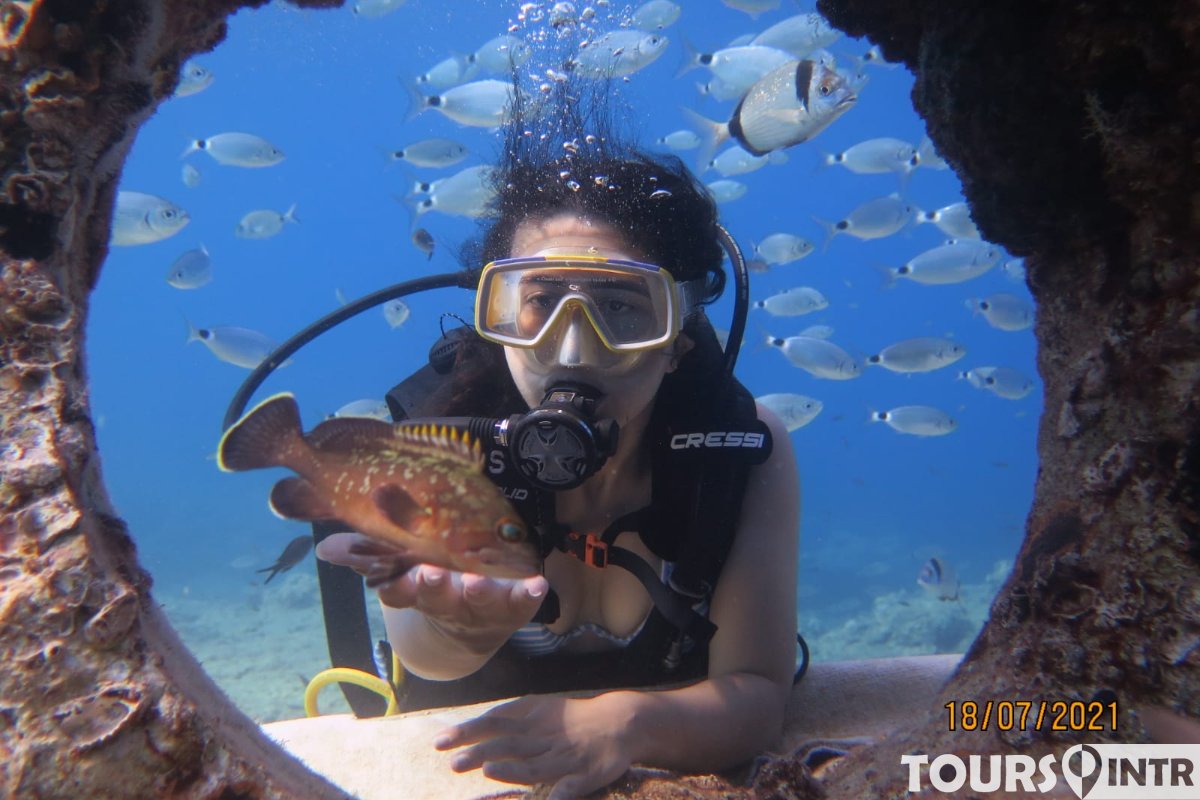 Our diving tour, which starts from the Ancient City of Side, is held at the Submarine museum located off side.
Included Services
Transfer
lunch
Diving Equipment
Services Not Included
Soft drinks
Photo and video
experiences
explanation
Our Diving Tour from Side starts with us picking you up from your hotel, It will take us about an hour to collect all our customers, and then we will go to our diving boat located in the side port.
Our Diving Boat will depart at ten o'clock and arrive at the area where we will Dive,where we will be briefed on Diving and equipment use by our Diving instructors.
after that, we will make our first dive,which will be done in a not very deep place,this depth is five or six meters, and it will take twenty minutes.
After everyone who is going to dive has finished their Dive, we will take a Lunch Break, Our lunch usually consists of light meals, such as Chicken, Pasta, Salad.
After lunch break, our second diving tour will start, our second diving tour will be held at the side underwater museum and you will have the opportunity to see the sculptures in the museum and take photos and videos with many fish.
The Second Dive ends after everyone has finished their dive and the return to the side port begins around four and a half hours from here, we will be dropped off at our hotels with our transfer vehicles waiting for us.
The total duration of this tour is eight hours, and the dive times are two by twenty minutes.
Know before you go
Pickup Place
SİDE ( Gündogdu,Çolakli,Evrenseki,Kumköy,Side,Titreyengöl,Kızılağaç,All Hotels )
What You Need to Know
Our Diving Tour is completely suitable for Beginners Or people who have not had Much diving experience before.
Children Under the age of 14 cannot participate in our Diving Tour.
Please Do Not Forget to bring a Towel, Sunglasses, Hat, Sunscreen and enough Money with you when diving. After your diving tour is over, you can sunbathe on our boat or swim in the sea.
Shower, WC and Cold drinks are always available on our diving boat.
You can buy photos and videos taken underwater, Photos and videos are not included in the price.
Price
€ 35
Tour Duration Transfer Included
Diver
8 Hours
General Information
Tour Duration Transfer Included: 8 Hours
Pax: 45
Printed or mobile tickets: Acceptable
Easy online booking: Yes
Shopping Break: No
The tour guide: Turkish, English, German, Russian
Reservation confirmation: Necessary
Tour İD: GT00026
Tour Departure Area: Side