2-Day Cappadocia Tour All Inclusive.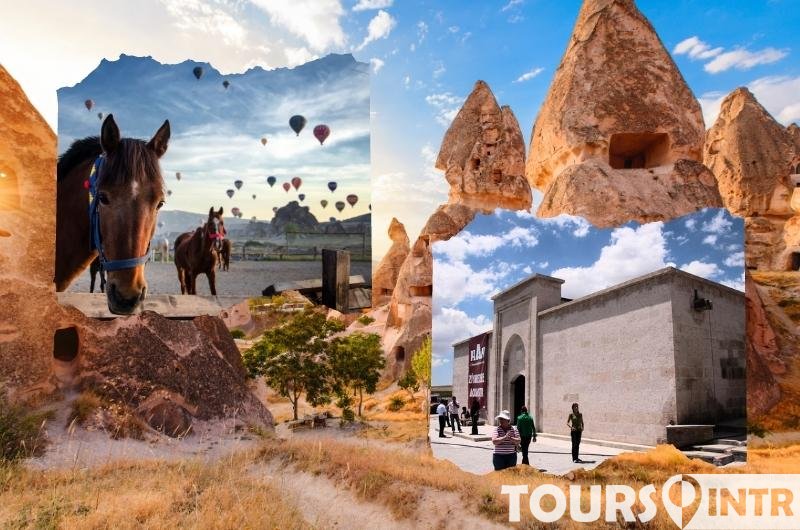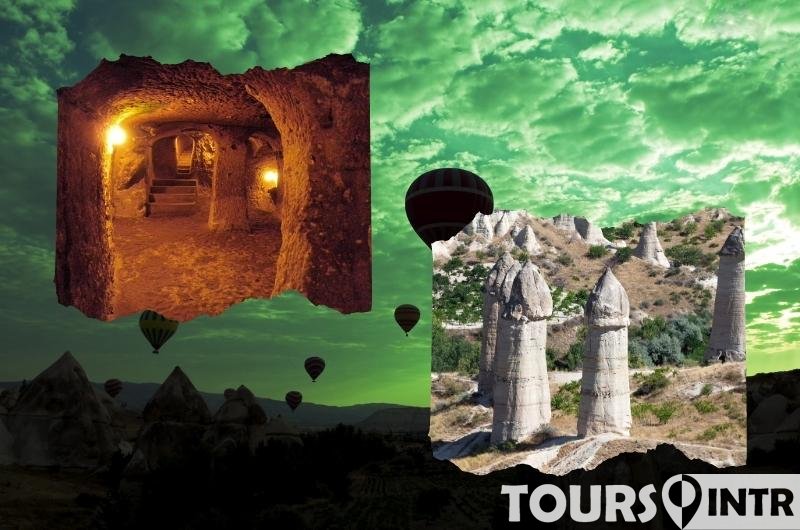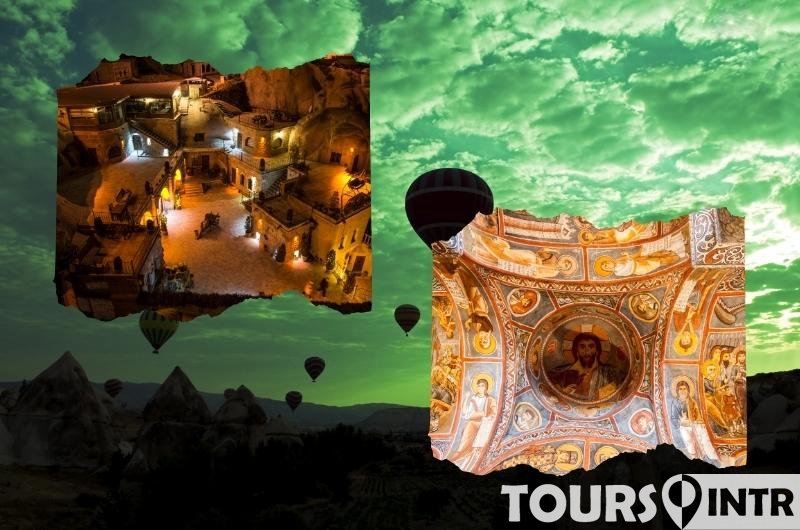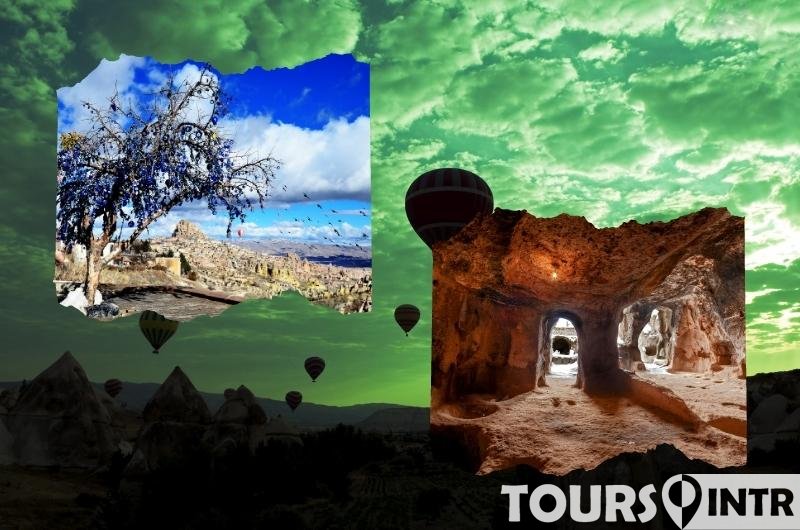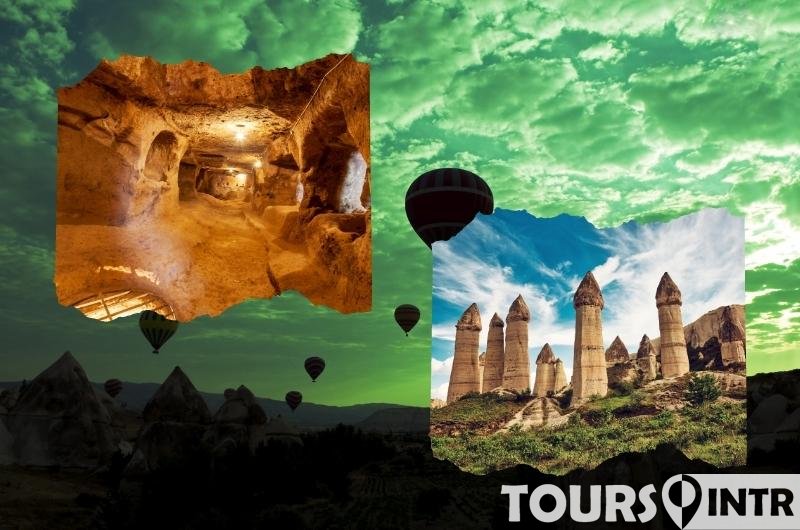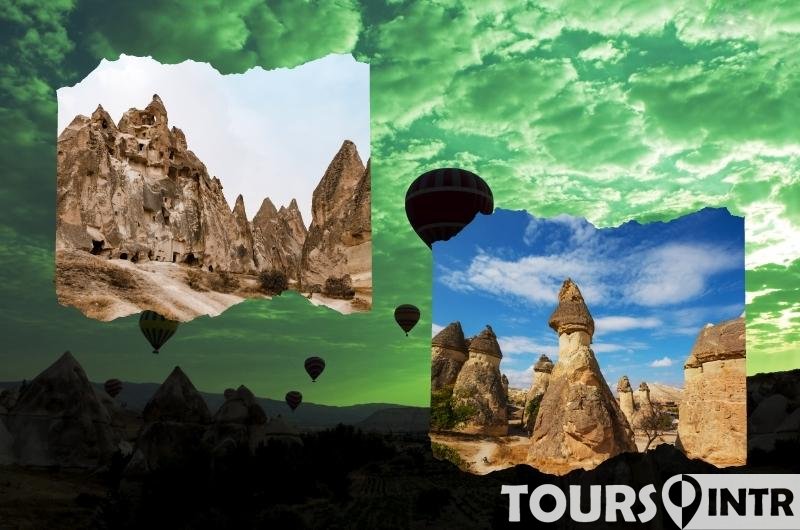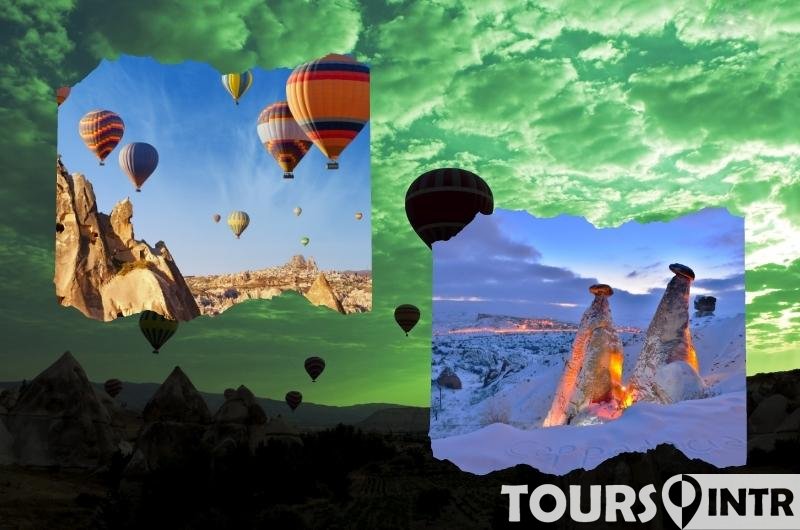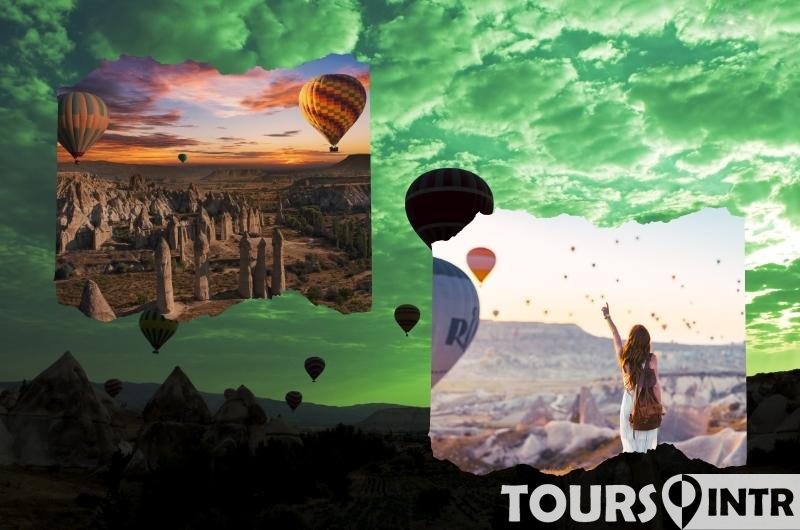 It is an incredible place in central Turkey, created million years ago by two volcanoes, named Erciyes and Hasan.
Included Services
Transfer
lunch
Guide
Entry Fees
Hotel Half Board (Breakfast+Dinner)
Insurance
Day 1 Lunch
2nd Day Lunch
Services Not Included
Soft drinks
lunch
Hot-air baloon
0-3 years Child bus seat
Accommodation in a single room (additional charge).
Cappadocia Turkish Night show
Beverages
Alcoholic Beverages of Foreign Brands
Alcoholic Beverages of Domestic Brands
1st day Breakfast
experiences
explanation
Cappadocia 2-day tour all inclusive.

Information and tour program about our 2-day Cappadocia tour.
Our 2-day Cappadocia sightseeing tours take place every Monday, Thursday and Sunday.
In our 2-day Cappadocia tours, 1 day Lunch, Dinner at the Hotel, Accommodation at the Hotel, 1. Day underground city entrance and Göreme open air museum entrance tickets are included.
On the 2nd day, breakfast and lunch at the hotel are included in the price.
PROGRAM:
The 1st day starts with picking you up from the hotel at the predetermined pick-up time, (Sometimes, there may be a delay of up to 30 minutes in the pick-ups, the reasons for this are that it is early in the morning and some travelers can't wake up at that time, the hotel name is wrong, the room number is wrong).
After all travelers are picked up from the hotel, our destination is the Taurus Mountains. We will take a short breakfast break in the Taurus Mountains. This breakfast is optional and extra chargeable.
After breakfast, our destination is the Cappadocia region, when we arrive in the Cappadocia region, we will visit the underground city, the entrance fee is INCLUDED in the tour price.
After our visit to the underground city, we will take a break at a restaurant for lunch. Lunch is open buffet and is included in the tour price. Drinks are EXCLUDED.
After our lunch break, Paşabağ Valley, Dervent Valley, Avanos city tour, Ceramic Workshop visit and break, Sergeant Kaya Town + John the Baptist Church visit, panoramic photo break in Love Valley, panoramic photo break in Göreme village, Cappadocia after a full day Arrival to our hotel located in the region. Dinner at the hotel is INCLUDED in the price of the tour! Drinks EXTRA.
After dinner, you can relax in your room or join the Turkish night in the evening, Turkish night in Cappadocia is NOT INCLUDED in the tour price, you can get information from our guide.
On the 2nd day, we will wake up those who want to participate in the Balloon activity early and take them to the activity area. Boarding the Hot Air Balloon is NOT INCLUDED in the tour price. Travelers who want to participate can get information by contacting our Tour Guide. As the price of Hot Air Balloon activity varies according to supply and demand from time to time, we cannot give a net price. .
After the hot weather activities are over, we will have breakfast in our hotel and then we will leave the hotel.
• Our next stop is a photo break at Üç Güzeller District, a visit to the processing center of Anatolian Onyx stones, a photo break in Güvercinlik Valley, a visit to Uçhisar Castle, a visit to the İpek Leather Studio, a visit to the Kervansaray «Öresin Han» and lunch in Konya (fixed menu) , drink extra), after dinner our return journey to our hotel will start, we will be at our hotel for dinner.
Note: Trip and break order may change due to traffic, road density, community density and similar disruptions.
Know before you go
Pickup Place
ANTALYA-ALANYA-BELEK-KEMER-SİDE
What You Need to Know
This is important to know!
What you need during the tour:
Comfortable clothes and shoes, headscarf, sunglasses and cream, changing clothes, sweater (for Turkish Night and Balloon Flight);
Video / photo camera;
money for extra services;
Breakfast package from the hotel;
Identity.
Price
€ 110
Tour Duration Transfer Included
Adult
2 day
General Information
Tour Duration Transfer Included: 2 day
Pax: 45
Printed or mobile tickets: Acceptable
Easy online booking: Yes
Shopping Break: yes
The tour guide: Turkish, English, German, Russian
Reservation confirmation: Necessary
Tour İD: GT0007
Bus seat fee for 0-3 year old child: 10 €